The Bay Of Fires Photoshop Tutorial Bundle
Download the brand new (limited time) Bay Of Fires Bundle and get all these awesome tutorials and products included:
Full Bay Of Fires image PS processing walkthrough video (1 hour step-by-step)
Luminosity Masking Mastery video course
Post Processing Mastery Essentials Lifetime Membership
Seascape Photo Mastery ebook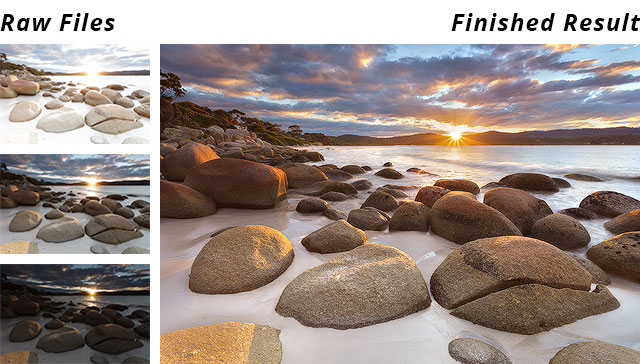 Watch as these three original RAW files get transformed into this stunning finished Landscape[/threecol_two_last]
Read on to find out more about what's included in this awesome new tutorial bundle

What you'll discover in the Luminosity Masking Mastery video course
Take your layer masking skills to the next level to gain ultimate control over your layer adjustments and multiple exposure blending.
Most importantly, you're not just getting a step by step demonstration of how to process certain photos… This course teaches you all the what's, how's and why's that you need to truly master these advanced techniques and use them on your own photos to see a massive transformation in your editing. People WILL notice the difference!
You will feel confident with a proper understanding of luminosity selections and masks and know how to use them in a variety of ways to truly get the very best out of your landscape photos.
Here's a breakdown of the 3 main chapters / modules:
Chapter 1 – Fundamentals
Introduction to luminosity masks and why they are so awesome

Creating your first luminosity mask

Blending multiple exposures with luminosity masks

Isolating objects with advanced luminosity selections

Creating mid-tone masks for ultimate contrast adjustment
Chapter 2 – Advanced luminosity techniques
Luminosity painting (how-to)

The many benefits of luminosity painting
Chapter 3 – Putting it all together
Full video walkthrough blending 5 exposures and developing the image using the techniques from chapters 1 & 2 into the finished result that you see here (download the full original RAW files too!):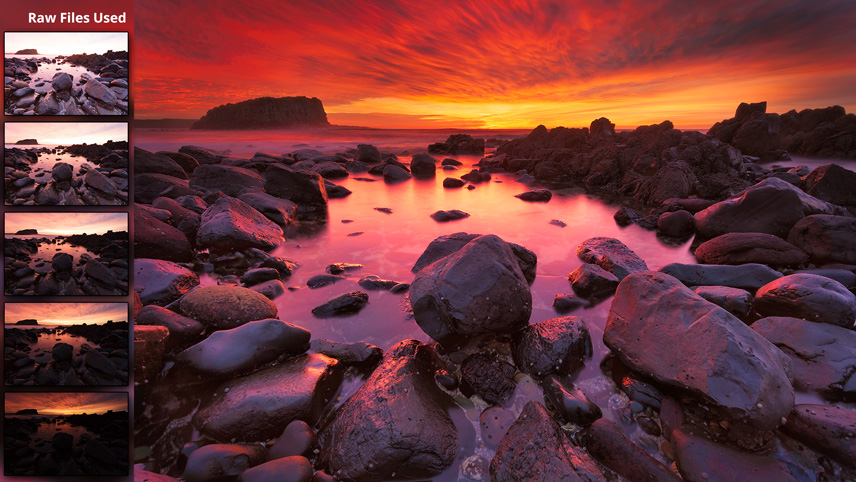 Value = $97
Bay of Fires Full Processing Walkthrough Video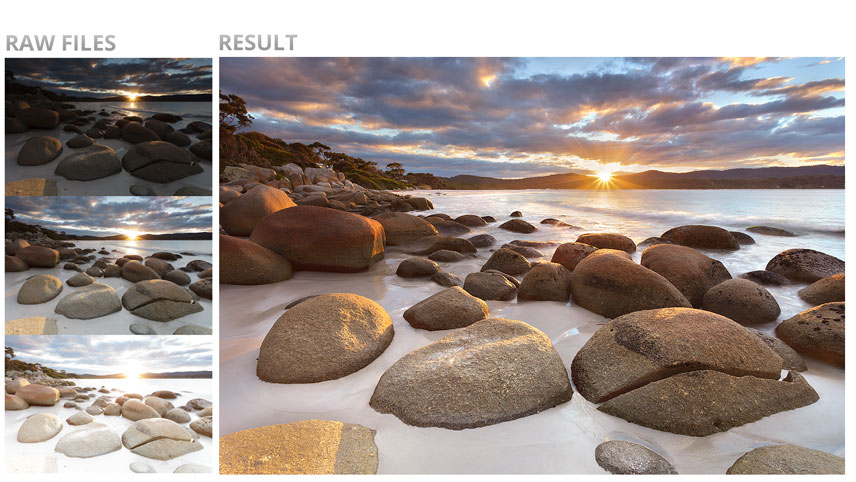 What you'll learn when you download and watch this exclusive 1-hour video:
How to manually blend three bracketed exposures for an HDR image that actually looks natural

Advanced luminosity selections and masking techniques for image blending and tonal control

Colour balancing techniques for natural and accurate results

How to remove large areas of discolouration caused by lens flare

plus lots more!
Value = $17
PLUS! Order the Bay Of Fires Bundle Now And Get These Special Bonuses
Bundle Bonus #1 – Post Processing Mastery Essentials Membership

Here's what you'll gain with your lifetime Essentials Membership:
With more than 20 video tutorials teaching you about crafting a solid Photoshop workflow and giving you the extra tools and techniques you need to truly personalise it, your images will have the consistent professional look and feel that you've always wanted.
The perfect combination of workflow tutorials and individual tricks and techniques

Learn how to get the consistent results from Photoshop that you've always wanted

Watch over 4 hours of step by step video tutorials that are easy to understand and use on your own photos

From full-length processing walkthroughs to 5-minute quick-tips, it's all covered

This is the ESSENTIAL Photoshop toolkit for Landscape photographers
Value = $17
Bundle Bonus #2 – Seascape Photo Mastery eBook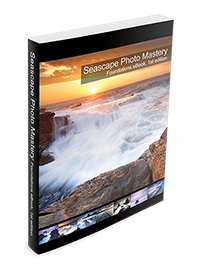 When you buy this bundle today, you're also getting the Seascape Photo Mastery ebook which currently sells separately for $27.
How to get THE shot when it really counts

How to master shooting moving water

How to get great exposures during twilight hours – fast!

Quick-start long exposure primer

+ Lots more tips, tricks and advice for shooting seascapes
Regardless if you shoot a lot of seascapes or not, this ebook has heaps of great tips and advice that works across the board on all styles of landscape photography.
Value $27
Frequently Asked Questions
Here are the answers to some of the questions that you might be having right now:
#1 – Are there any recurring fees?
No, everything offered here on this page is available for the low one-time payment
#2 – How is the training material delivered?
After you complete payment, you will receive an email containing a user name and password to log in to PostProcessingMastery.com
The Essentials videos are a combination of streamed and downloadable videos and will be available as soon as you log in to the web site.
Luminosity Masking Mastery and the Bay of Fires video are fully downloadable for you to keep on your computer and watch any time, with or without being connected to the internet after you download them.
Seascape Photo Mastery is a PDF ebook which can be downloaded to your computer or other devices (smartphone, tablet etc) from within the members area of Post Processing Mastery after you log in.
#3 – Will this help me if I'm a beginner photographer/photoshop user?
Yes! This package is ideal for anyone from beginner to advanced level Photoshop users. The Essentials membership is designed to give you the perfect preparation and grounding in the fundamental techniques that you'll need to be able to get the best out of the Luminosity Masking course. It's the perfect combination!
#4 – Will this help me if I'm an advanced photographer/photoshop user?
Also Yes! If you're already an experienced photographer and/or photoshop user, then you'll be able to jump straight into the Luminosity Masking Mastery course and your images will start benefiting from the advanced techniques you're learning.
You'll also get heaps of value from the extensive workflow tutorials in the Essentials membership as well as the many unique individual techniques shown across the 20+ videos available.
#5 – What version of Photoshop do I need to use your tutorials?
To follow the luminosity techniques taught in the course and in the Bay of Fires video you will need a full Photoshop version (not Elements). There are ways to achieve similar results in Elements, but these tutorials are designed to be used with the full Photoshop software (CS or above recommended).
Get The Whole Bundle Now For Just $97
Here's what you're getting:
Luminosity Masking Mastery Full Course (

$97 value

)
Limited time bonus Bay of Fires video (

$17

)
Post Processing Mastery Essentials Membership (

$27 value

)
Seascape Photo Mastery eBook (

$27 value

)
Total value = $168
On this page only get it all for just $97!
That's a saving of over 42% compared to purchasing everything separately, and that's not counting the Bay of Fires video that you can't even get anywhere else.
Here's what you need to do next:
Decide whether you're going to let your opportunity to grab this awesome bundle slip by and miss out on advancing your Photoshop skills to the next level OR whether you will take this bundle at the bargain price of $97 and start downloading and watching the videos that teach you how to make your landscapes the absolute best they can be.
Click the "Buy Now" button below and complete your payment details
Receive your access details in your email inbox within minutes
Use your new access details to log in to postprocessingmastery.com members area and start watching the first videos straight away!
Secure 1-Time Payment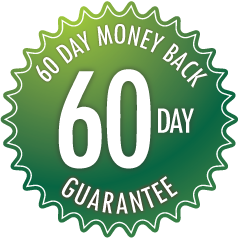 60 Day Money Back Guarantee
I'm so confident that you'll get so much value from this bundle that if you're not 100% happy with what you learn from it, I'll give you every cent of your money back up to 60 days after your purchase. This will give you plenty of time to soak up the info in the videos and ebook, learn and understand the concepts, and then apply them to your photography and only then do you decide that it really delivers results.
See you inside the members area!