When you activate your essentials membership today you get access to over 3 hours of essential workflow video tutorials showing you how to process your landscapes from end to end in Photoshop and produce stunning results every time.
Latest Update: A new feature of the Essentials Membership has just been added… Now you have the ability to download and save all essential videos as well as watching them on the website (downloading not previously available).
Click the "Add to Cart!" button below and get instant access to all these video lessons now:

Secure 1-Time Payment of $27
Essential Videos
Video 1: Establishing a Workflow
Video 2: Establishing a Workflow #2
Video 3: Composition
Video 4: Next Level Fine Tuning Part 1
Video 5: Next Level Fine Tuning Part 2
Video 6: Awesome Layer Masks
Video 7: Create Landscapes with Impact
How-To Videos:

Quick Selection & Refine Edge Masking
How To Fake A Long Exposure
The Fake Grad Filter Technique
How To Fix Blown Highlights
5 Minute Quick-Vids
How to use black & white to ADD colour
How to make water, white
Quick colour-cast fix
How to make a fake pano
How to brighten the darkest shadows (1)
How to brighten the darkest shadows (2)
How to boost "blah" clouds
Cool desaturation method
The five-minute workflow (1)
The five-minute workflow (2)
How to make water smooth
Taming wild colours
Watch me show you how to blend these three separate exposures into one beautiful finished result using simple layer masking techniques… And that's just in video #1!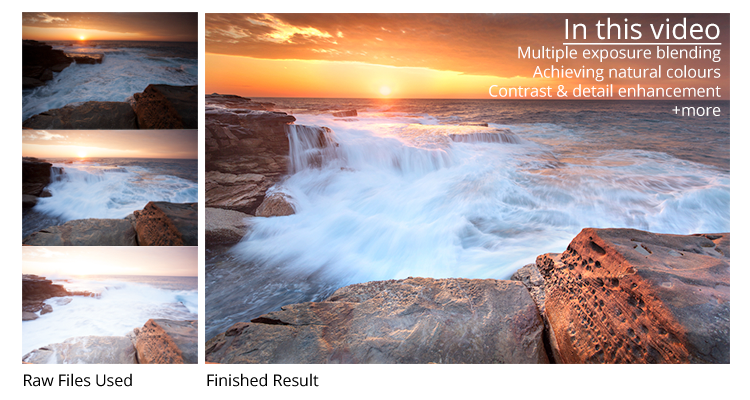 Activate Your Essentials Package Now!

Secure 1-Time Payment of $27