Would you like to take your landscape post-processing to the next level?
Learn everything it takes to manually blend these 5 RAW exposures into this finished image and how to use the same techniques on your own photos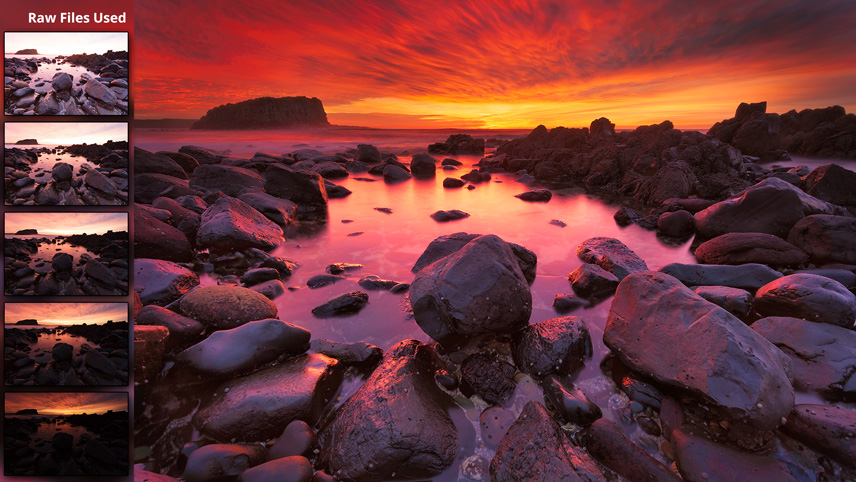 This course includes over three hours of in-depth video training:
The Luminosity Masking Mastery video course is delivered over three modules that teach you these advanced Photoshop techniques from the ground up so that you truly understand how and why to use them (in modules 1 and 2) before giving you the full walkthrough demonstration in module 3.
Module 1 – Fundamentals
Introduction
Creating your first luminosity mask
Blending multiple exposures with luminosity masks
Isolating objects with advanced luminosity selections
Creating mid-tone masks for ultimate contrast adjustment
Module 2 – Advanced luminosity techniques
Luminosity painting (what it is and why it's awesome)
The many uses of luminosity painting
Module 3 – Putting it all together
Full video walkthrough blending 5 exposures and developing the image using the techniques in modules 1 & 2 into the finished result that you see above (full original raw files included on the download page)
Exercise Files
Download all original RAW files used throughout the videos so you can follow along exactly with the demonstrations
[hr]
Frequently Asked Questions
Here are the answers to some of the questions that you might be having right now:
#1 – Are there any recurring fees?
No, everything offered here on this page is available for the low one-time payment
#2 – How is the training material delivered?
After you complete payment, you will receive an email containing a user name and password to log in to PostProcessingMastery.com
The Essentials videos are a combination of streamed and downloadable videos and will be available as soon as you log in to the web site.
Luminosity Masking Mastery videos are fully downloadable for you to keep on your computer and watch any time, with or without being connected to the internet after you download them.
#3 – Will this help me if I'm a beginner photographer/photoshop user?
Yes! This package is ideal for anyone from beginner to advanced level Photoshop users. The Essentials membership is designed to give you the perfect preparation and grounding in the fundamental techniques that you'll need to be able to get the best out of the Luminosity Masking course. It's the perfect combination!
#4 – Will this help me if I'm an advanced photographer/photoshop user?
Also Yes! If you're already an experienced photographer and/or photoshop user, then you'll be able to jump straight into the Luminosity Masking Mastery course and your images will start benefiting from the advanced techniques you're learning.
You'll also get heaps of value from the extensive workflow tutorials in the Essentials membership as well as the many unique individual techniques shown across the 20+ videos available.
#5 – What version of Photoshop do I need to use your tutorials?
To follow the luminosity techniques taught in the course you will need a full Photoshop version (not Elements). There are ways to achieve similar results in Elements, but these tutorials are designed to be used with the full Photoshop software (CS or above recommended).
Take the next step in your Photoshop journey, click the ADD TO CART button now
[divider]

[divider]
[fivecol_one]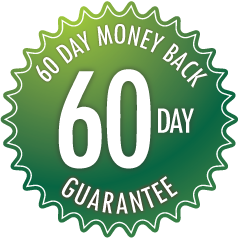 [/fivecol_one] [fivecol_four_last]
60 Day Money Back Guarantee
I'm so confident that you'll get so much value out of this Luminosity Masking Mastery course that if you're not 100% happy with what you learn from it, I'll refund 100% of every cent you paid up to 60 days after your purchase. This will give you plenty of time to soak up the info in the videos, learn and understand the concepts, and then apply them to your post processing workflow.[/fivecol_four_last]
[divider]